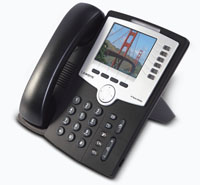 A best in class phone system made for small business is here. Computer Fellows gives you big value at a small price. Just because you are a small business on a budget doesn't mean you need to settle for an out-of-date phone system. You need the latest features and technology to help you meet your business goals.
Computer Fellows offers the Star2Star Business Internet Telephone System, featuring Cisco Small Business IP Phones. With the Star2Star solution, you get advanced business functionality and cutting-edge business features to enhance productivity:
High quality + high reliability: Star2Star delivers quality sound with 99.99% reliability
Multiple failover options: Makes sure your critical business calls get through, even if the power or Internet connection are down
Bluetooth headset interface: Allows you to use the same headset for both your mobile phone and your desk phone
High-resolution customizable color screens: Display ads to visiting customers and offer a messaging platform to communicate and connect with employees
Savings of up to 50%: Let us show you how to get a new phone system and save money at the same time
Find out more how we can empower your business communication today.